This mini-buck module is designed based on BUCK topology. Output voltage is stable 5V. It has plastic cover outside, which could prevent dust and moisture. Input side contains a self-recovery fuse PPTC. With the Zener diode, they could protect the module against voltage pulse.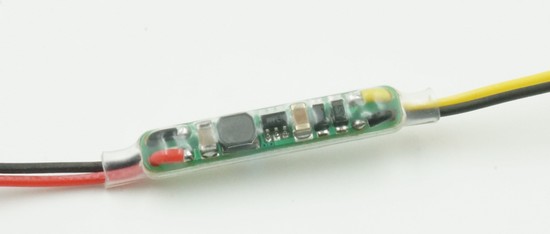 Features
Input Voltage 6.7V-36V, output 5V, 500mA.
Ultra-small dimension, like a wire
Wide input voltage range
Plastic protection against circuit shorting, dust and moisture.
Ultra-Low static power self-consumption, as low as 560uA.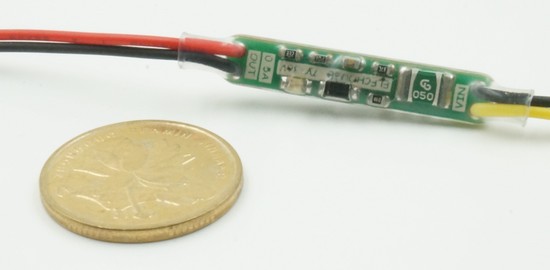 Parameter
Parameter
Value
Notification
Input voltage 
6.7V ~ 36V
Output Voltage
5V±4%
Max Output Current
500mA
Depends on Input Voltage, See below table
Input Quiescent Current 
950uA@6.7V
560uA @ 24V
620uA @ 35V
If remove the LED, the current could become much smaller, almost half of the value
Reverse Input Protection
Yes
Over-voltage Protection
No
If INPUT > 36V, it could bear 2 seconds
Document
Product List
Buck Wire x 1