What's featured?
Small Size: 56.27mm x 26.80mm x 8.00mm
It would be much easier for user to integrate it into the system.
Large current tolerance: 20A working current and 160A peak current
By adding external cooling device or combining several boards, the current would be much larger.
Signal Isolation by Optocoupler
Controlling part could be prevented from the interference from motor. This point is very important for system stablilty.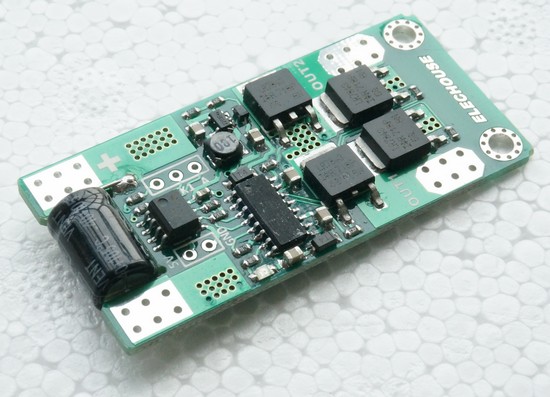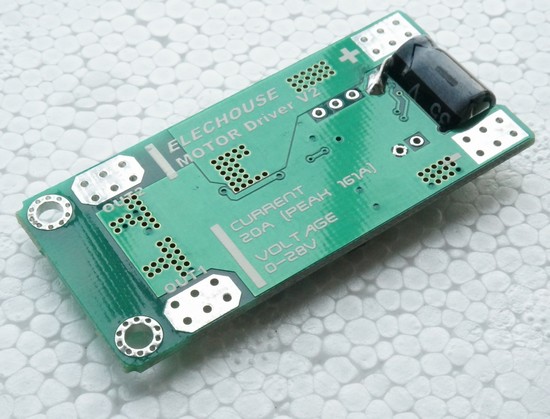 Parameter
PARAMETER

VALUE

NOTE

Input PWM Signal Level (for PWM1 and PWM2)

2.8V ~ 5.5V

Input PWM Signal Current

≤8mA@3.3V PWM
≤12mA @ 5V PWM

Input Current through pin A

≤16mA@3.3V PWM
≤24mA @ 5V PWM

Supply Voltage for driver

2.3V ~ 5.5V

Typically 5V recommended

Supply Current

25mA ~ 100mA @ 5V

Power Voltage for motor

0 ~ 28V

PWM duty range

0%~98%

Working Current

Rising temperature under working current
I = 10A, △ T = 20 ℃ (no heat sink)
I = 20A, △ T = 45 ℃ (no heat sink)
I = 30A, △ T = 35 ℃ (natural cooling heat sink)
I = 50A, △ T = 45 ℃ (air cooling fans)

Peak working current

160A


Please refer to the following manual for more information.
Download
Product List
Motor driver board x1