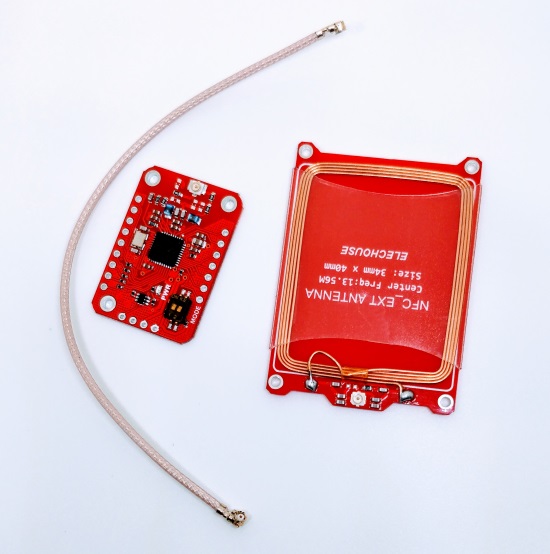 This is updated version:
Antenna cable variable: 5cm/15cm/30cm/50cm/100cm
Mifare Classic: 5~6cm (depending to the cable length)
SRT512(ISO14443B): 3~4cm
Features
Tiny small dimension and easy to embed into your project: 35mm x 24mm (main board)
Support I2C, SPI and HSU (High Speed UART), easy to change between those modes
Support RFID reading and writing, P2P communication with peers, NFC with Android phone
On-board level shifter, Standard 5V TTL for I2C and UART, 3.3V TTL SPI
External antenna, with variable cable length option: 5cm/15cm/30cm/50cm/100cm
Performance
Tested:
Mifare tags: 5~6cm (depending to the cable length)
SRT512(ISO14443B): 3~4cm
Untested but supported by PN532 chip:
ISO/IEC 14443-4 cards such as CD97BX, CD light, P5CN072 (SMX)
Innovision Jewel cards such as IRT5001 card
FeliCa cards such as RCS_860 and RCS_854
Main Board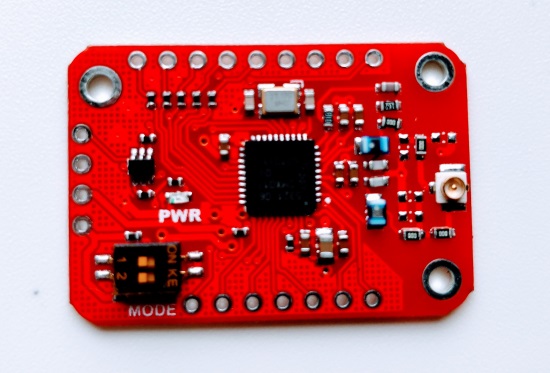 Antenna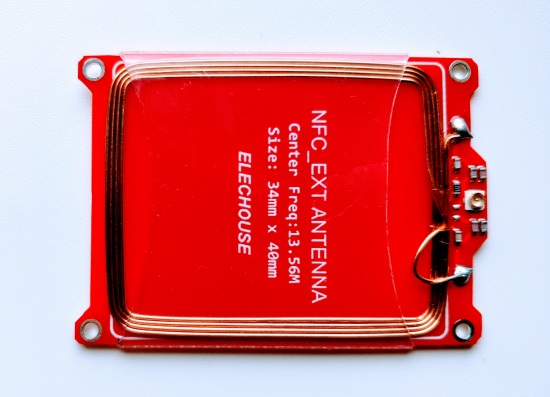 We redesigned the antenna. So it is possible to change the antenna cable length. If you want to make your own cable, make sure the cable impedance is 50 ohm.
Currently we tested 10cm, 15cm, 20cm, 30cm, 40cm, 50cm, 100cm cable. Reading distance on Mifare Classic tag is over 5cm.
Function
Please refer to PN532 NFC RFID module V3 kits for function information. Those two boards share the same schematic but in different form.
Download
Product List
PN532 main board(improved version) x1
15cm antenna cable x1
Antenna board(improved version) x1
Related product